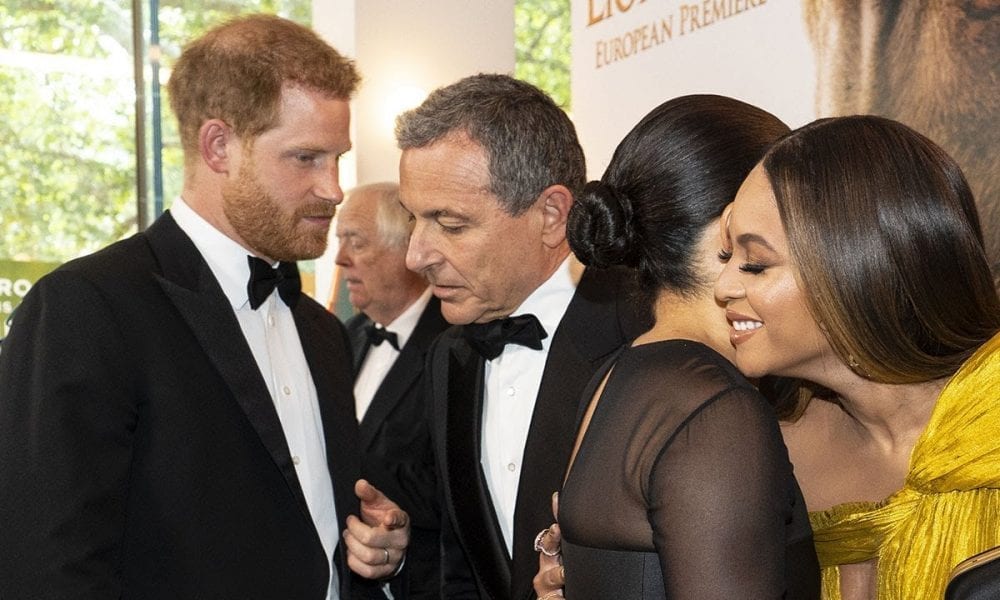 Here's Why We Think Harry Was Joking When He Pitched Meghan's Acting Skills to Disney CEO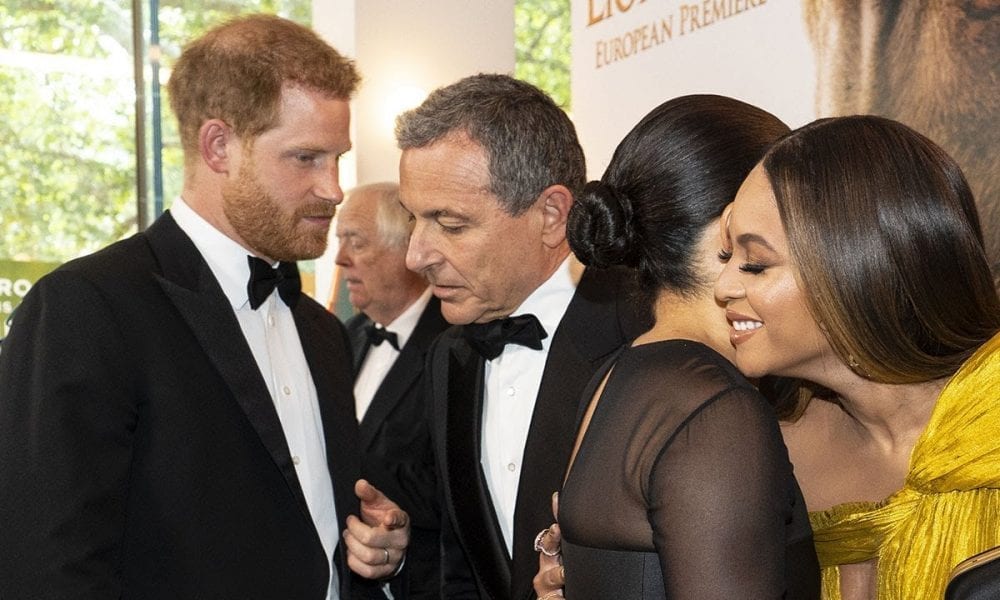 After Meghan Markle and Prince Harry announced that they were stepping back from their senior royal roles, theories abound of what the former Suits actress will do now. Will she go back to being a Hollywood star, will she focus on being a full-time mom, or will she start a new clothing line?
One of the conspiracies is that the Duchess of Sussex will try voice acting, which isn't actually baseless. In fact, theorists have used her and Prince Harry's attendance of The Lion King premiere last year as proof that this plan may pan out in the future.
Last year, the royal couple met not only the stars of the remake of the classic animation film, including Beyonce who voiced Nala, but they also met Bob Iger, Disney CEO, who they had a chat with. A clip showed the Duke talking intently with the exec, seemingly asking if his wife could do some voice stint.
The sixth in line to the throne was allegedly heard saying that Meghan was interested in the job. Bob responded and said they would love to try that, although it wasn't really clear because of the audio quality.
With their shocking decision to leave the royal family, many people now regard Prince Harry's move to secure a deal with Bob as an early clue that they were departing from their roles. Moreover, because the Sussexes wished to be financially independent from one of the most powerful clans in the world, they need to earn money – and if you think about it, you can make a living out of doing voice overs for a big company.
A source close to the couple contested hearsays, saying the 35-year-old prince was just joking. However, it is worth noting that if Meghan will collaborate with Disney, it will not be the first time she will lend her voice.
Last year, the Duchess had a hand in the Disney film Elephants. Apparently, she had been following the progress of the project and was a huge fan of it, so much so that the directors couldn't find anyone perfect for the role than her.
Meghan will donate her salary to a charity, reports say. That left people asking how the family will earn money now that they are on their own?
She could always go back to showing her acting chops, which we all had seen before she moved to the United Kingdom to marry Prince Harry. Meghan is also a fashion icon, so she could create her own line or brand.