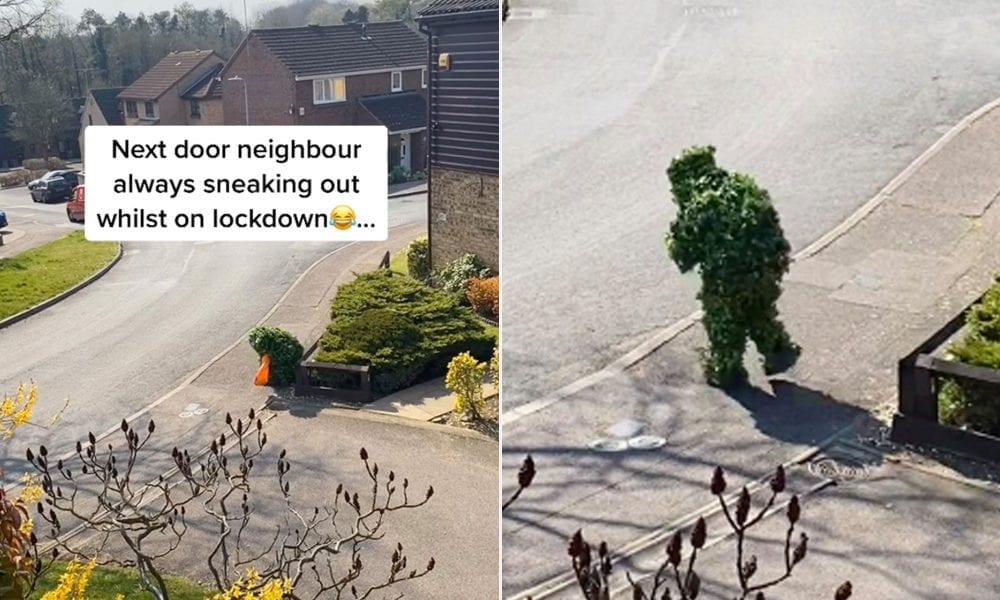 Video of a Man Sneaking Out During Lockdown Just Went Viral for This Hilarious Reason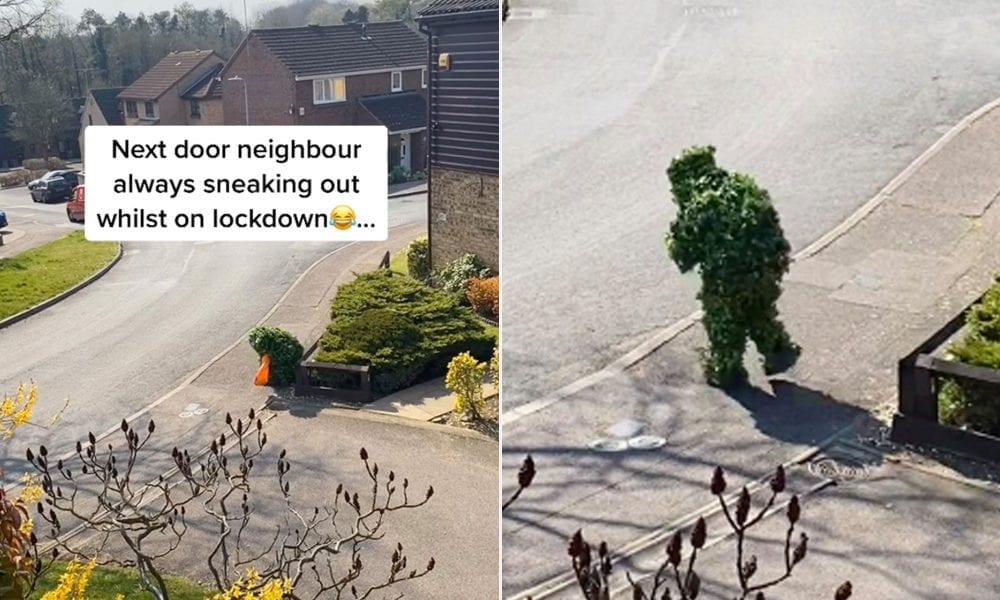 2020 will undoubtedly go down as one of the most unforgettable years in history for many reasons. One of them will be the hilarious memes and videos that have cropped up on social media as countries around the world have called for 'shelter in place' orders to prevent the spread of the potentially deadly Coronavirus.
With millions of people stuck in their homes with nothing to do, people are coming up with creative disguises to leave their houses without being caught by the authorities.
Several hilarious videos of people breaking the curfew have popped up on Instagram and TikTok, but probably the one that had us in stitches the most was posted by a couple, Madeline and Nicholas, who caught their neighbour trying to sneak out of his house in the most unusual disguise.
The video was so hilarious that it has accumulated millions of views and has been reposted on social media by several meme accounts. It has only been a week since the U.S. government announced a nation-wide lockdown, and it seems like people are already losing their patience.
Even celebrities are taking it to social media to express their boredom, despite living in fully-equipped, multi-million-dollar homes. Many are missing their old freedom and have even pledged to never turn down an invitation to a party once the lockdown ends.
While it may take a while for things to finally return to normal, some people have had enough of the new social distancing rule and have taken matters into their own hands. Look at this man, for instance, who is dressed as a bush in order to blend in with the greenery around him.
While it may look hilarious, the stunt is anything but. The shelter-in-place orders are designed to be followed strictly in order to tackle the virus so life can return to normal as quickly as possible.
Madeline and Nicholas said that they were simply looking out the window to catch some sun when they spotted the unusual commotion. The man dressed in the bush attire was indeed their neighbor, but why he was sneaking out in the unusual getup was what perplexed the couple.
A while later, he returned with a Sainsbury bag in his hand, making it clear that he had gone out for shopping. The video of the hilarious stunt has over 16.5 million views and has left Britain smiling during a difficult time.